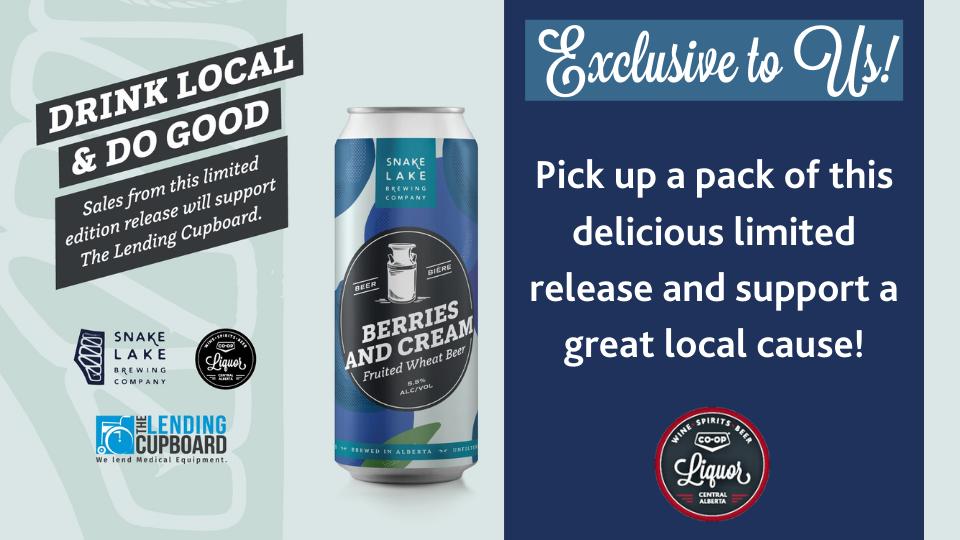 Berries and Cream!
November 10, 2021
What's better than delicious local craft beer? Not much, especially when a portion of the proceeds of each sale are donated to a great local cause!
We partnered with the great people over at Snake Lake Brewing in Sylvan Lake to bring their amazing new Berries & Cream fruited wheat ale into our stores exclusively. You can find this delicious beer on tap at select local watering holes as well, but for a pack of cans, you'll need to come to us!
The best part? Portions from every sale will be donated to the Lending Cupboard, helping Central Albertans to get the medical equipment and daily living aids they need to enhance their quality of life. With 5 part time staff and 60 volunteers, this incredible organization loans out over 11,000 pieces of medical equipment a month! Learn more about the Lending Cupboard
on their website
.